Chances are you already know who your target audience is, but do you know how or where to engage with them online? In the world of online marketing there are hundreds of free tools to help you learn more about your target audience (and even potential target audience).
These tools can help you identify average income, geographic location, psychographics, and even how your target demographic found you. Here are six tools to identify your target audience.
1. Google Analytics – Audience Tab
Google Analytics turns assumptions about your target audience into solid facts. Under the Google Analytics Audience tab you can quickly understand whom your customers are and where they are located along with a plethora of other stats.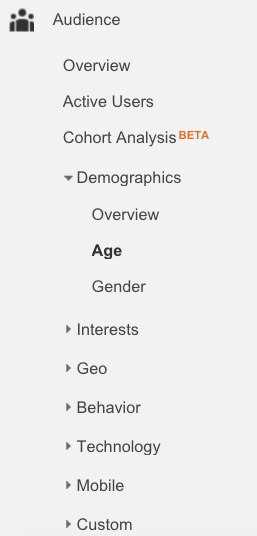 Under the Demographics tab you can find your audiences approximate age(s) and gender(s).
In the last 7 months Google added new features to the Audience tab that include Affinity and In-Market audiences (formerly known as interests and topic targeting).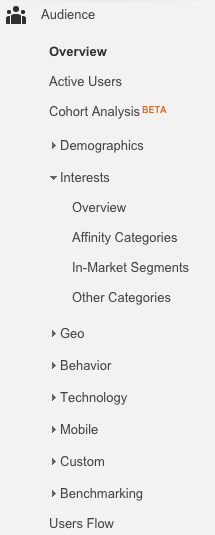 Here's a quick definitions of the two types:
Affinity – identifies users in terms of lifestyle. Examples of affinity audiences: TV Lovers, Pet Lovers, Cooking Lovers
In-Market – identifies users in terms of their product-purchase interests. Examples of In-Market audiences: Home Décor, Tablets, Babysitting Services
Below is an example of Affinity Segments on Google Analytics.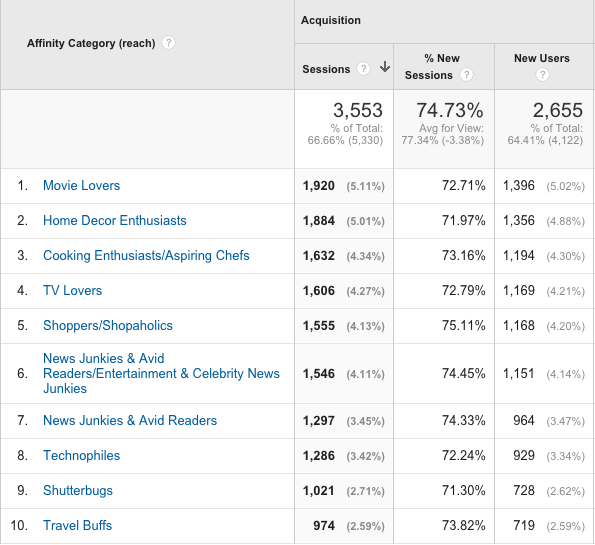 Below is an example of In-Market Segments on Google Analytics.
What Google Analytics' Audience Tab helps you identify:
Potential/Actual Target Locations

Interests of Target Audiences/Demographics

Breakdown of Target Audience(s)
---
2. Google Analytics – Acquisition Tab
Another valuable resource to utilize in Google Analytics is the Acquisition tab. Under the Acquisitions tab, click All Traffic then Source/Medium where you will find how your customers and web traffic were referred to your site.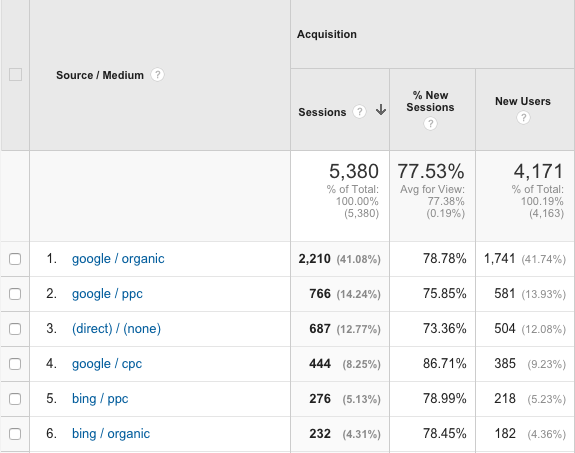 What the Acquisition's Tab helps you identify:
What websites your target audience is from

Platforms to advertise on

Where to find potential customers
3. Keyword Research
Keyword Research helps you find out what language(s) and terms are being used to describe your business and/or product. Conducting keyword research can assist you in writing and creating strategic content specifically designed to reach your target audience.
Here's a quick tutorial to walk your through conducting keyword research:
What this helps you identify:
Popular topics for your blog

Ideas for marketing collateral

Related markets to tap into
4. Facebook Business Page Insights
There's no doubt that every business these days has a Facebook Business Page. Take advantage of the easily accessible Insights tab to do quick research about your fans (aka your audience).
Click on the Your Fans tab to see the breakdown of Gender and Age of fans.

Click on the Likes tab to see where your Page Likes Happened. This will tell you where to publish content for your audience and also where to reach them.
Also, under the Likes tab you can view Net Likes. This insight can help you gauge which content is most likely to create a positive impression.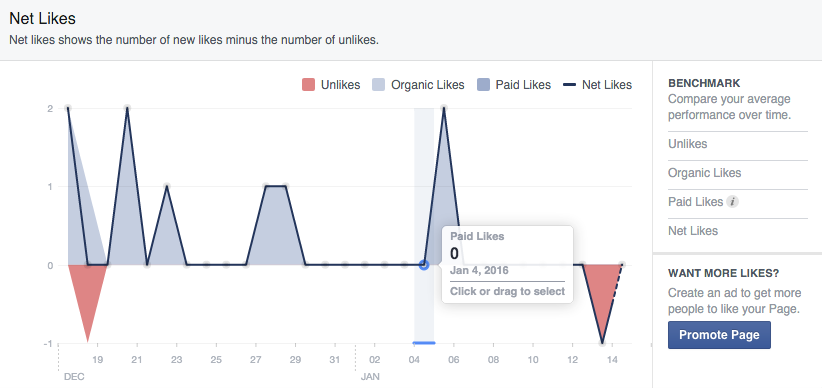 What Facebook Insights helps you identify:
Where your audience goes online

Targeted Demographics

Types of Engaging Content
5. Consumer Barometer
Another awesome Google tool to utilize is the Consumer Barometer. The Consumer Barometer lets you pick and choose from an assortment of topics and questions to better understand your audience. Watch this quick video that explains the tool:
What this helps you identify:
Interests of your target audience

Forecast trends
6. Subreddit Forum Search
Subreddits are a great place to find out what people are actually saying about a topic or brand in real time. You can research what questions people have about a product or topics and use this information to drive content and marketing initiatives.
What Subreddits help you identify:
Areas of conversations

Questions people may have about your product or industry
Want to learn more about the marketing process? Click below to download the latest offer from Hey Now! Media.
{{cta('ace73b58-274f-4416-bb2e-d0eda8416db3′,'justifycenter')}}