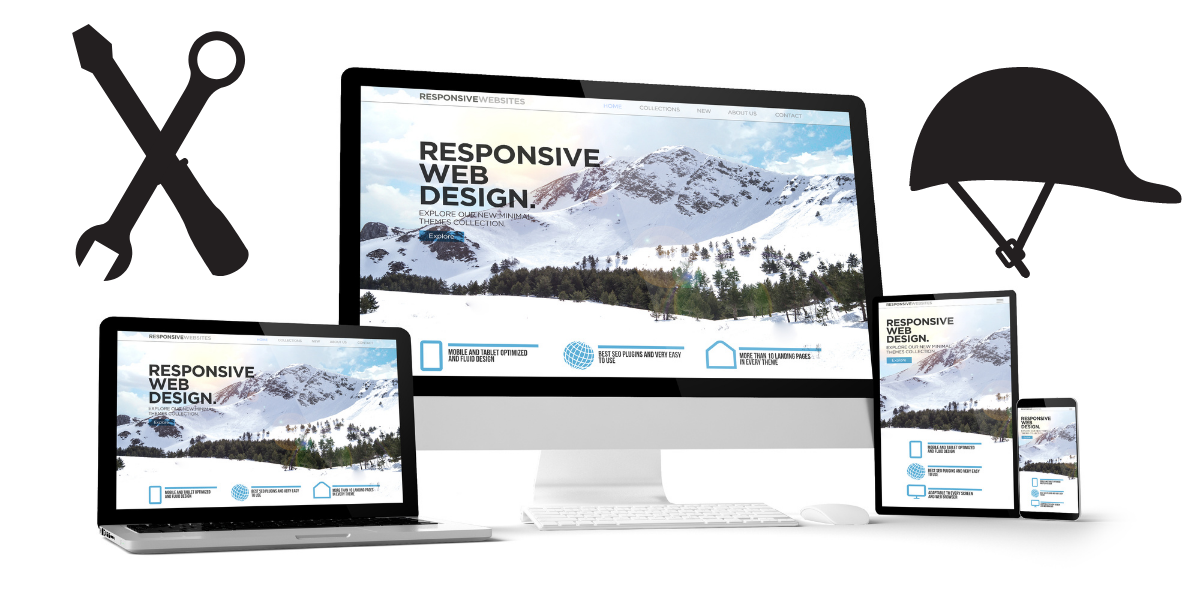 Take a look at your website, do you think it could use some tweaks to bring it up to speed?
There are quite a few options you have when it comes to updating your existing website. The issue you may run into is deciding which option is best for you. There are some easy fixes and some that may take quite some time. Let's go over all the ways you can update your website.
Easy Fixes:
First, we have easy fixes, these are quick and can help take your website to the next level in no time!
Review the style sheet: Your first option is checking out your website's style sheet for common classes that can be universally updated through design. Elements that can be easily updated throughout your site include button styles, typography, colors, and borders. A style sheet is the stream of code that tells certain elements how to appear.
Say those who have visited your website have a common complaint that buttons on your website aren't clickable or they don't look like buttons. This is an easy fix! All you need to do is add a border to them and a unique cover state. These are simple updates you can fix on your own via the style sheets in the back end that will universally affect your entire website. It's amazing how fresh a site can look after these small changes!
Update the Order of Layout Elements: Updating the order of layout elements helps more actively represent the goal you are trying to achieve.
For example, you could add more contact forms higher on the page if you're placing a great emphasis on lead generation. Or if you want to drive more people to your social media – then take that section of your site and move it on up! Think of your website as a totem pole of importance, the thing you want to highlight is at the very top. So now is time to easily adjust your elements based on what you want your users to do.
Update Graphics to Higher Resolution: You want all graphics on your website to be at a 2x resolution for them to appear sharp on desktop, mobile, and tablet devices. Your mobile devices are more pixelated which gives them a higher resolution. When you're looking at a JPEG (1x) it may be super blurry on these platforms.
Updating your graphics to a higher resolution makes your site look more professional and high quality. Now how do you do this you might ask? If you have a 100×100 just upload a 200×200 image, it's that simple! It will automatically scale down for regular screens (most desktops) and will automatically display as the higher resolution depending on the platform you're on.
How Viable is this in the Long Run?
All of the previously mentioned ideas are just bandaids – they may help for a month or a year, but if you want to improve a site you're going to want to do a redesign. If the foundation is weak on an old website, there is nothing minor updates can do to solve it's core issues.
If the current infrastructure of your site was built to be future-proof, you can easily go in and update the site's design and structure. This can vastly improve the quality of your site.
If your website has been built on WordPress, they have an amazing selection of third-party plug-ins that can improve the overall quality of life for an older website. That includes lead generation tools or even just a social feed plugin that shows a span of pre-designed layouts for your social media presence.
If you are just looking to update the layout on your site, there are some great tools out there such as BootStrap. This is a very popular grid system that allows designers and developers a great foundation to quickly update page layouts. This site is extremely universal and luckily many sites, new and old, happen to be built on Bootstrap.
All in all, you're going to want to weigh out each option we've mentioned and decide if building a new website from scratch is best. Most of the time, these poorly performing websites need a complete redesign. A new website is like a new car, sure you can keep tuning up the old one, but eventually, it will just no longer be the same!
Need help deciding whether your website needs an easy fix or requires a complete redesign?
Here at Hey Now! Media we are now offering
FREE virtual website audits
for you or your business.
Don't let your website get in the way of gaining new leads and sales.
Contact us today by clicking below!