by Matt DeFaveri
I love that moment during the writing process when the perfect descriptor springs to mind, unifying a set of carefully-crafted ideas and elevating a piece to deserving heights.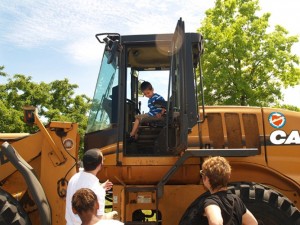 I can say with the utmost conviction such a moment will never arrive when weaving a narrative for Cleveland Heights, where complexity seems to be the area's most singularly identifying factor. Put aside the economic chasm separating much of its citizens for a second and try seeing the Heights through an eclectic – bordering on schizophrenic – lens. The area seems constantly plunged in and out of chaos: storefronts closing one day, breweries opening the next, fatal shootings one day, arson after.
The Heights are less of a brand and more of a mishmash of conflicting directions and philosophies. Some view this melting pot element with intrigue. Others reflect on the Heights' glory days, regaling youngsters with dry tales of bustling streets and bursting bars in ways only the most crusty, curmudgeonly fellows can convey.
Put simply, Cleveland Heights needs a unified direction. At first glance, their current website seems to put practicality ahead of passion, offering up income tax information, city budget breakdowns and water bill payment for residents. Look more closely and you'll be mired in more than 120 (not an exaggeration) menus and sub-menus, ranging from pages on the 2014 resident survey to the staff directory of the city's finance department. In an effort to seemingly cover everything, Cleveland Heights has bogged site visitors down with an overwhelming, endless number of visitors.
Cedar Lee Pub was famous for serving a bevy of underage John Carroll students, while the still-operating Social Room seems to be the new under-21 mainstay. With Cedar Lee Pub – and eventually, the popular Sweetie Fry – shuttering, Lee Road's few remaining saving graces include Bottlehouse Brewery, New Heights Grill's trivia nights and that stellar gyro place near Brennan's Colony.
Speaking of Brennan's Colony, if you were ever remotely associated with suburban Cleveland in the last 20 years you probably heard about the fatal shooting carried out four men in June 2014 that hospitalized Jim Brennan before he tragically passed. The Colony was a Heights staple for decades, standing for "community" in more than just the "colony" name; Brennan's vigil brought more than 1,200 mourners together in a testament to that symbolism.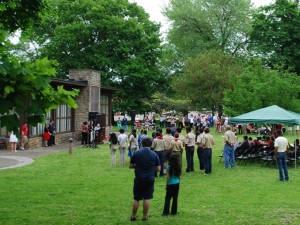 And maybe that's the Heights' future hook: meaningful connections forging an ironclad citizenry undeterred by violence and hooliganism. In one light, businesses like Melt, Dewey's Pizza, and Lemongrass are brilliant stars burning white hot in a dying nebula. In another, they're the sparks igniting the Heights' rebirth. On one hand, it's easy to say that Heights leadership mistakes complacency for consistency. On the other, complacency can be the necessary evil that snaps a once-thriving community out of stagnation.
Cleveland Heights is an area marred by conflict but brimming with hope. Its contradictions and its community define it, but its future – as an area and a brand – is one big waiting game.