Everyone's favorite little faces have arrived to Hootsuite!
I've been using Hootsuite, the social media marketing management software, for several years now and was ecstatic this morning when I found out users can now add emojis in the dashboard.
For those of you that don't know, emojis are the funky faces everyone under 30 uses instead of words.
Here's how to use emojis in Hootsuite to enhance your social media marketing!
How to use emojis in Hootsuite on a Mac:
All you have to do to add emojis to your posts in Hootsuite is: Control + Command + Spacebar.

How to use emojis in Hootsuite on a PC:
Things get a little bit trickier. Emojis are enabled on Windows, but only through the accessible keyboard. Take the following steps to access emojis for your PC in Hootsuite:
Click the keyboard icon on the bottom right corner of your screen.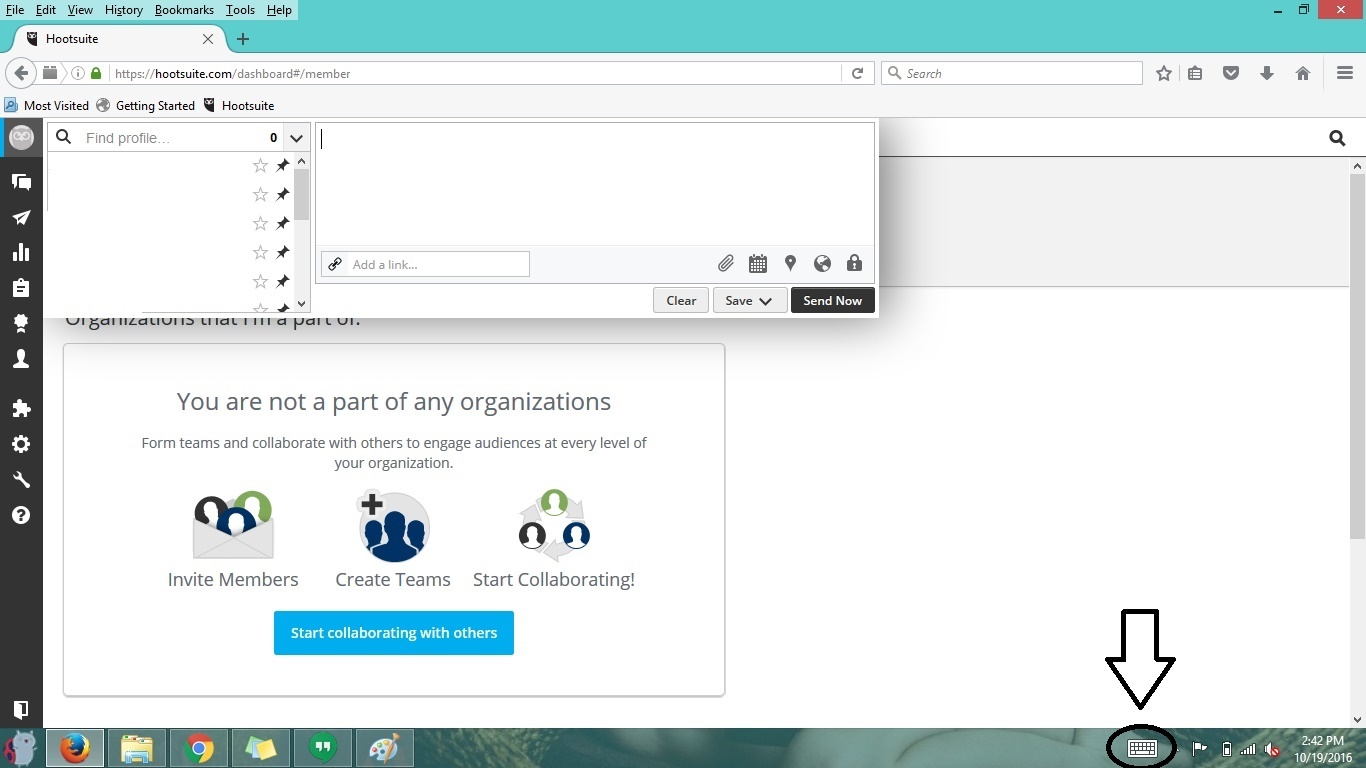 If you don't see the keyboard icon take the following steps:
Go to Settings on your PC and select "Personalization." Click on "Taskbar" on the left hand side of the window. From there, click "Turn system icons or or off."
Scroll through the menu that comes up until you see "input indicator." Use the drop-down menu to the right to select "on."
Voila! The keyboard icon should now be on the bottom right of your screen.
From there, click the keyboard to open it. Then, press the emoji key located on the bottom left of the keyboard.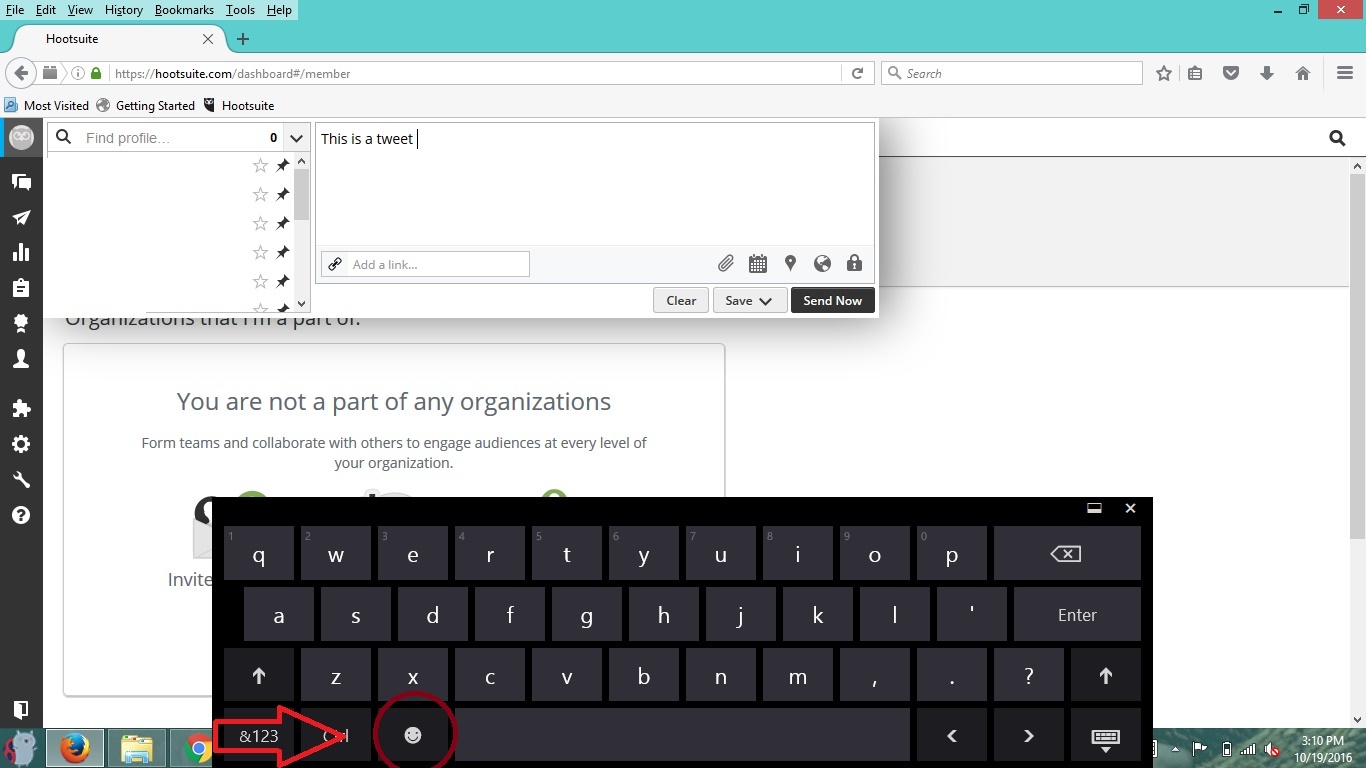 From there, select your emoji! You can use the arrow keys on the left side of the keyboard to scroll through your emoji options. Use the category keys at the bottom of the emoji keyboard to select which category of emojis to scroll through, similar to the category options on your phone. Click the X in the upper right to exit the keyboard when you're done using it.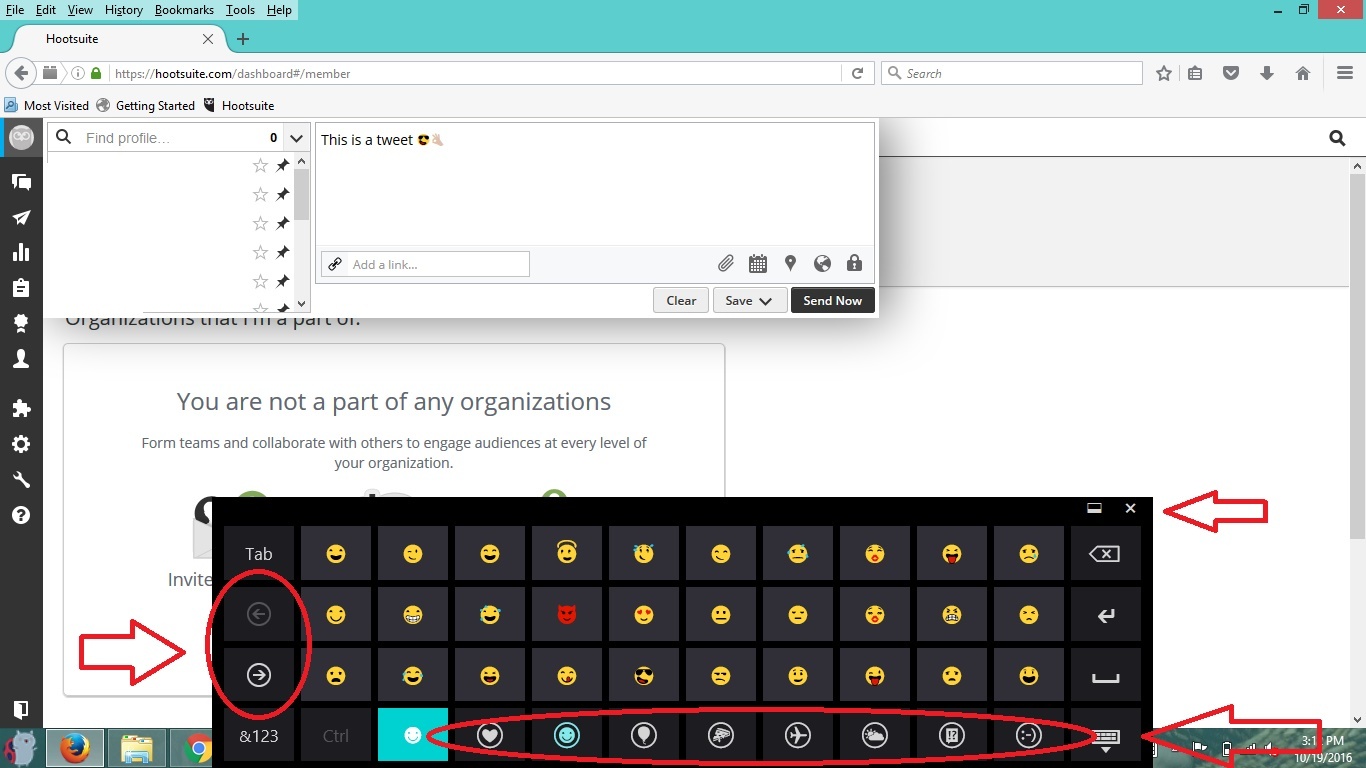 To learn more about Hootsuite and its capabilities visit Hootsuite.com and keep checking back in with us!
Got a question about social media or your digital strategy? Comment below or contact us!
Want to execute a better, more strategic inbound marketing campaign? Click the button below to download your free Inound Marketing Campaign Checklist!
{{cta('c6fcb39b-bb59-44e5-90f9-70bdedc42ec1′,'justifycenter')}}