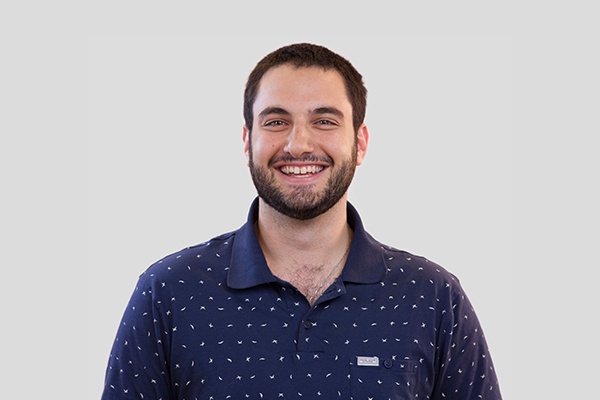 10 Things You Didn't Know About Hey Now! Media Strategic Director: Matt Soble
What is one of your favorite quotes: "When you find yourself on the side of the majority, it's time to pause and reflect." – Mark Twain
What chore do you absolutely hate doing? I don't mind the folding part of it, but I hate gathering clothes and running around to do it.
What has been your proudest moment at Hey Now!? Last year's Tedx Cleveland State University. It was the first time that I personally saw all of our work at a massive event, and it was really cool. I'm looking forward to this year's event!
What is one thing most people don't know about you? Growing up I did martial arts…and I had a black belt.
Best thing about living/working in Cleveland? Cleveland is an affordable city to be in, which is really cool as a young person, it's not ridiculously expensive to be close to a lot of big things.
What is one thing you can't live without? I really like being able to go outside, go to the park and take a walk, it's really refreshing. I would hate to move somewhere where that was not available to me regularly.
If you were a type of food, what type of food would you be and why? I'm sushi. Being raw fish never felt so good. I'm smart, sophisticated, and fancy. But slap anyone who tries to dip me in soy sauce… at least that's what Buzzfeed told me…
Do you have a nickname? People just generally call me by my last name, because there are so many Matt's around, including Matt Brower.
What's the hardest thing you've ever done? Passed Quantitative Business Analysis taught by Pam Boger at Ohio University.
If Hollywood made a movie about your life, who would you like to see cast as you? Paul Rudd because his facial expressions are hilarious and people tell me I make funny expressions.
Matt is an avid Strategist and outdoors enthusiast. Born and raised in Ohio, he studied Management Information Systems and Marketing at Ohio University. As the oldest of his first cousins on both sides of his family, Matt gained the confident attitude he has as a business person. Connect with him at msoble@heynowmedia.com.