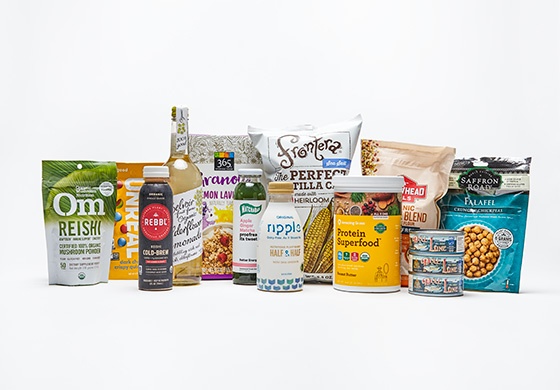 Whole Foods Market revealed it's top ten food trends for 2018 Monday and we are eating them up! Here's a quick snapshot of what's to come.
Dive into the full article here.
According to Whole Foods, the top ten trends are:
Floral flavors
Super powders
Functional mushrooms
Feast from the Middle East
Transparency 2.0
High-tech goes plant-forward
Puffed and popped snacks
Tacos come out of their shell
Root-to-stem
Say cheers to other bubbly
Many of these are not new, per se, but are more expanding in breadth and depth of adaptation. Here are our top three takeaways.
Transparency
For instance, transparency has been at the forefront of the organic movement for quite some time, but now we are seeing an increase in traceable ingredient lists as well. It's not just about what's inside what we eat, but where it came from. For an example of this, Whole Foods points to "Pole & Line canned albacore tuna traceable to the exact captain and vessel that caught the fish."
Middle Eastern flavors
Additionally, Middle Eastern flavors have been popular for a while now (think falafel & hummus) and 2018 is poised to dig deeper into regional differences. Look for even more variety brought to the masses in this space "with Persian, Israeli, Moroccan, Syrian and Lebanese influences rising to the top." Grilled haloumi for the win please!
Veganism
Michael Symon just brought the Impossible Burger to his BSpot locations here in Cleveland. However, burgers aren't the only foods getting a science inspired vegan makeover. From "sushi-grade "not-tuna" made from tomatoes" to "new varieties of nut milks and yogurts made from pili nuts, peas, bananas, macadamia nuts and pecans" the technology and scientific influence in food manufacturing is exploding.
The future of food is simply scrumptious! Have you spotted any of these trends locally? And remember, keep an out for our eBook on millennial snack trends for even more insights on targeting your audience, coming next week!