Katie Brewer (no relation to the Browers!)
Inbound Marketing Fellow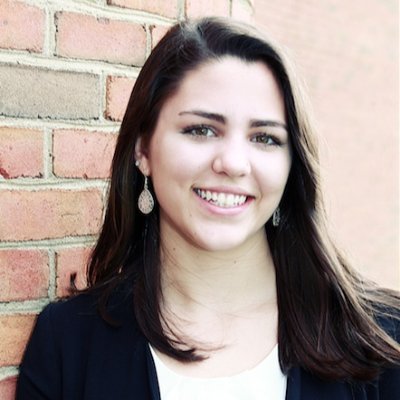 Born in Portland, Katie moved from the West Coast to the Midwest and grew up in Rochester, Michigan. She came to Cleveland for school in 2014. Currently an undergraduate student at Baldwin Wallace University studying Public Relations, Marketing, and Sociology, she works as a Digital Marketing Specialist in BW's Digital Marketing Clinic, and is interning for local NEO PR Agency, Yopko Penhallurick. When she's not hard at work, Katie can be found cooking up pasta, hitting the gym for cardio and yoga, and drinking coffee. Learn more about her below!
10 Things You Didn't Know About Katie
1) What is one of your favorite quotes?
I don't really have one I live by but I googled this one and like it a lot "Whatever the mind of man can conceive and believe, it can achieve" –Napoleon Hill
2) What chore do you absolutely hate doing?
Washing the dishes, very yucky.
3) If you never had to sleep, what would you do with the extra time?
I would cook fancy and extravagant food.
4) What is one thing most people don't know about you
I spent a semester studying abroad in Ireland in the Spring 2017.
5) Best thing about living/working in Cleveland?
There are so many amazing places to eat and there's always something going on.
6) What is one thing you can't live without?
My headphones! I love listening to music walking to class and while I'm doing homework. I'd be lost without them.
7) If you were a type of food, what type of food would you be and why?
A banana, once you get to know me I'm pretty sweet!
8) Do you have a nickname?
Nope
9) What's the hardest thing you've ever done?
Learned how to drive a manual car! So scary especially on hills.
10) If Hollywood made a movie about your life, who would you like to see cast as you?
I would love to have Emma Stone or Jennifer Lawrence cast as me. I feel like they're very real and goofy and would do a great job!