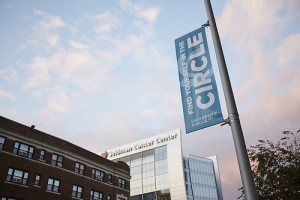 by Matt DeFaveri
I'm loath to admit I once spent the better part of half an hour in University Circle walking up and down the small strip of shops tucked away behind the corner of Euclid Ave. and 115th, searching in vain for a UPS Store I was beginning to think never existed.
Just as I was ready to break down and gorge myself on a salted caramel sundae from the nearby Mitchell's storefront, a kind passerby pointed me in the right direction, half a block around the corner from the well-worn trench I'd dug with my frantic pacing. My AT&T cable box safely on its way back to corporate headquarters, I was finally able to appreciate my surroundings on a gorgeous fall afternoon.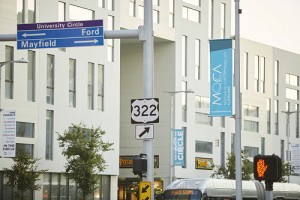 Ranked by Forbes as one of America's Prettiest Neighborhoods, University Circle has seen a resurgence in recent years with newcomers like the chic Museum of Contemporary Art and the trendy Rising Star Coffee Roasters sharing space with the nearly century-old Cleveland Museum of Art and the 3rd best Little Italy in the U.S., according to GQ. The area has quickly evolved into Cleveland's cultural and educational hub and has seen some serious capital invested recently: namely, a multi-phase, $150 million retail, entertainment, restaurant and cultural renovation that broke ground in August 2010.
Other establishments followed suit, including University Hospitals' and Case Medical Center's $250 million Seidman Cancer Center; Louis Stokes VA Medical Center's $526 million housing facility for homeless veterans and patients; CWRU's $50 million Tinkham Veale Student Center; and the CMA's $350 million renovation project, which stands as the largest cultural project in Ohio's history and one of the most comprehensive renovations and expansion projects of any museum in the nation.
The area's summer kickoff event Parade the Circle provides onlookers with "a cool mishmash of people wearing artfully made costumes and paper mache masks," said Midwest Living travel editor Kendra Williams. In August, the spotlight swings in Little Italy's direction for the Feast of the Assumption, a drunken, pastry-laden romp through some of the finest bars and restaurants the city has to offer.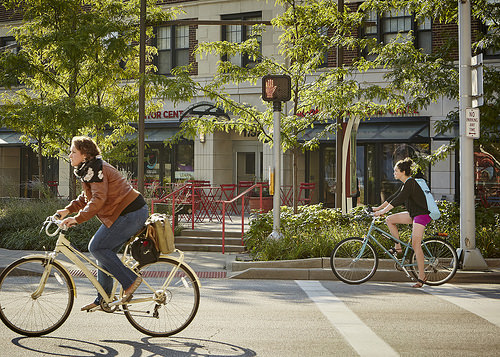 As an area, University Circle finds itself in the rare spot of needing little in the way of branding – the area owns and acknowledges its role as Cleveland's cultural and artistic epicenter. Everything from here onward is an effort in refining that image.
University Circle's website does a nice job catering to both area residents and potential visitors, splitting its content and screen real estate between neighborhood-oriented polls, sharp, eye-catching photos of local attractions and helpful, stand-out pointers to directions and parking information.
Something called the "Visit Wizard" caught my eye when I first hit the site's landing page, so I decided to give it a whirl. I'm prompted with three fill-in-the-blank questions that let me pick what kind of activity I'm interested in, what type of dining experience I enjoy and what demographic for which these activities should be tailored. I say I want to find hidden gems, unusual dining and activities for adults, then click on the "make my itinerary" button.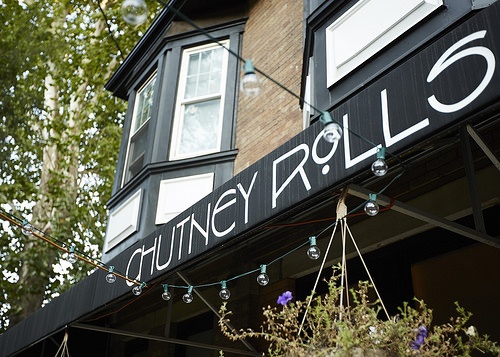 I'm quickly taken to a page with five activities to pick from, including the Cleveland Cultural Gardens, the Reinberger Galleries at the Cleveland Institute of Art and the Lakeview Cemetery. Not sure about that last one, but the address and brief description for each venue is much appreciated. I was suggested an Indian restaurant called Chutney Rolls for lunch and…another Indian restaurant called Indian Flame for dinner. As long as the Visit Wizard can wave its magic wand and grant me an indestructible colon, then all systems are go.
Despite a couple quirks in the recommendations, University Circle's Visit Wizard is a cool and appreciated feature that – at the very least – saves people time looking up each place individually on Yelp. That just leaves more time to explore the myriad cultural options this area has to offer. All we need now is an Indian brunch spot to come along.
Round out the trio, I suppose.