by Matt DeFaveri
I can't help but question Shaker Square's tagline, "night and day," if only for its ambiguity.
Is it meant as a remark on the area's stark transformation from a low-trafficked neighborhood to cozy, low cost suburban living? Does it imply plentiful activities await eager visitors, no matter the hour?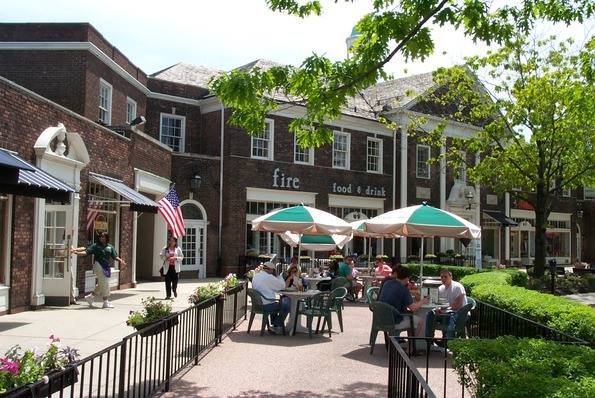 Could it imply petty theft hot spot by day, varied dining hotbed by night?
Whatever the implication, give credit where credit is due: the Coral Company, headed by president and CEO Peter L. Rubin, has done an admirable job building Shaker Square into an affordable, enjoyable and (mostly) safe experience. Incredibly unfortunate instances – like the murder-suicide outside the U.S. Bank in February – aren't anything that can be predicted, though whether or not the gunman should have been in prison for multiple priors is an entirely different topic.
Rubin and the Coral Co. launched a campaign shortly after the incident to issue a challenge grant for the Purple Ribbon Project's Domestic Violence & Child Advocacy Center, matching up to $15,000 in donations to the PRP by March 31, 2015. More than brand image or public opinion, this move demonstrates the Coral Co.'s commitment to the communities it involves itself in and the responsibility it feels towards the square's inhabitants.
Those inhabitants get to sample various multicultural eateries like Balaton, serving up delectable Hungarian fare; Fire, a Doug Katz restaurant featuring seasonal classic American cuisine; and Sasa, a super modern sushi joint with a killer happy hour and various pristine, flavorful rolls. Addresses, restaurant bios and directions are easily accessible on Shaker Square's site which, on further examination, sheds some light on the "Night and Day" mystery tagline I mentioned earlier.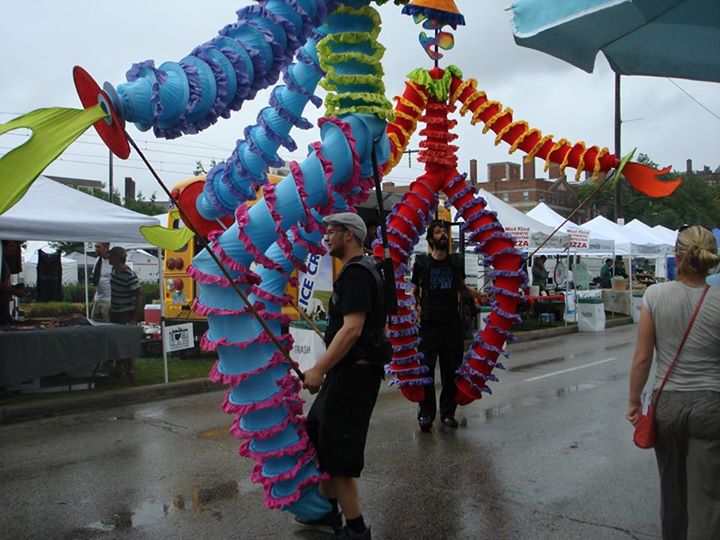 Tucked away in the top right corner of the site are two buttons labeled "Night" and "Day." They seem to do little more than change the color scheme of each page during your browsing session, which is somewhat interesting but a largely superficial feature. None of the content on any of the pages adapts or changes between "Night" and "Day" themes, which is certainly the impression given to users by being able to toggle between both options.
Small things like font and font size aren't consistent throughout the site, and constant redirects muddle the user experience, the same way a dictionary entry offers a cross-reference word without a definition. The "Play" page only mentions the Square's 24-hour WiFi access, then links to the "Theater" and "What's Happening" pages. The Theater page offers a solitary write-up for and hyperlink to Shaker Square Cinemas, while the What's Happening page confusingly directs users to the Square's Facebook page without displaying any other information.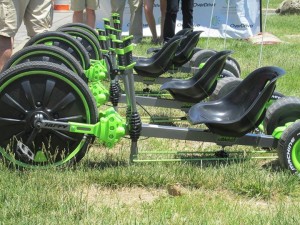 Despite some site missteps, the Square still houses one of my favorite coffee shops in or around Cleveland: Dewey's Fair Trade Coffee Cafe, which sources its beans from Cleveland's own Phoenix Coffee. Few things are more enjoyable than spending an afternoon seated near the fireplace with a mug of Devil's Brew (espresso and drip coffee), an everything bagel and my Kindle. It also makes for some great people watching.
The North Union Farmer's Market has a bevy of locations around Cleveland and varied hours for each, but they set up shop at the Square every Saturday from 9 am until noon in the winter. Summer hours typically start a little earlier – 7 or 8 am – and are situated in the middle of the Square on the green surrounding either side of the RTA tracks. North-South traffic across the tracks is closed off while the market's in session, but East-West travel largely makes detours a minor inconvenience depending on your destination.
Shaker Square is a vibrant, beautiful area most months, with a certain haunting charm in the winter. As a brand, the area has plenty to work with – Rubin and the Coral Co. just need to decide what they want Shaker Square's identity to look like down the road and run with it.
(photos sourced from Shaker Square's Facebook page)