Rise and shine, Cleveland, and indulge in the ultimate caffeine fix.
Much like the craft beer craze has permeated every nook and cranny of America, so too has craft coffee taken the U.S. by storm. Luckily, Cleveland's home to one of the best roasters in the country: Rising Star Coffee.
Rising Star's primary brand element –a star enclosed in a circle – is bold, forward and minimalistic, embodying the company philosophy of "relationship coffee," a no-frills approach to bringing quality coffee to consumers while ensuring producers are paid fair prices they can live on.
"We want coffee that's totally transparent," said co-founder John Johnson, a lifelong Clevelander and Bay Village native. "The coffee supply chain is fairly murky sometimes. We travel to various origins and try to find producers who we trust and who we know will provide us with really stellar coffee. I think there are a lot of people who value quality and who value social responsibility."
Recent culinary movements, like the farm-to-table concept, have highlighted consumers' desire for the kind of approach Rising Star is taking. Information on producers– names, hobbies and history – is made available to inquiring minds.
Rising Star's logo typeface is maybe the most telling brand piece: an Old West-inspired font that communicates a sense of tradition and values hearkening back to another time. There's virtually no trace of the pretension or hipsterdom saturating many of today's boutique coffee brands.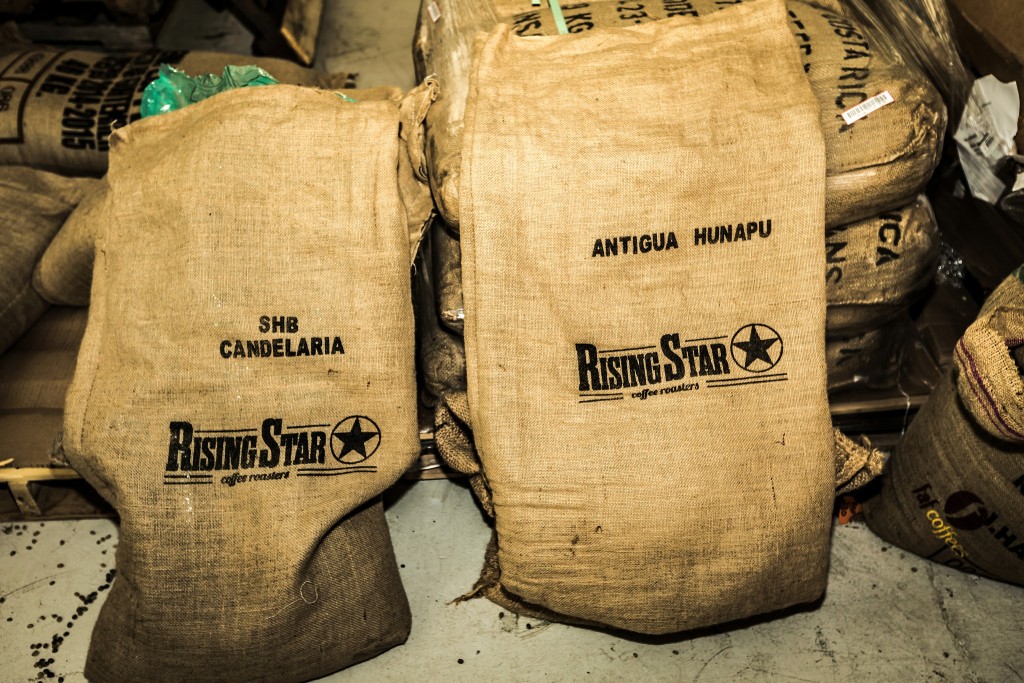 "We actually brand all of our coffees with the name of the farm listed first, instead of the country name," said Robert Stockham, Rising Star general manager. "We believe the farmers are more important than where the farmers live."

Working to revitalize forgotten areas of Cleveland, Stockham cited their first café in Hingetown as a calculated risk, at the time– one that's paid off for the city in droves.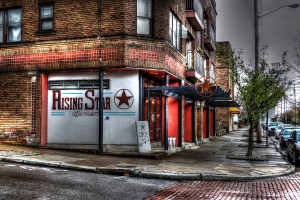 "We wanted to work in neighborhoods that can benefit from an economic push," Stockham said. "Our Little Italy location is a little off the beaten path so we can draw people to a different part of that area." Rising Star's next shop will open in the downtown Cleveland's Hyatt arcade, edging them closer to their mission to positively impact the city and its economy.

"We are going to raise coffee and coffee production to a level of greatness that Cleveland has never seen before," Stockham said. "Everybody needs a pioneer."
Onwards and upwards, then.