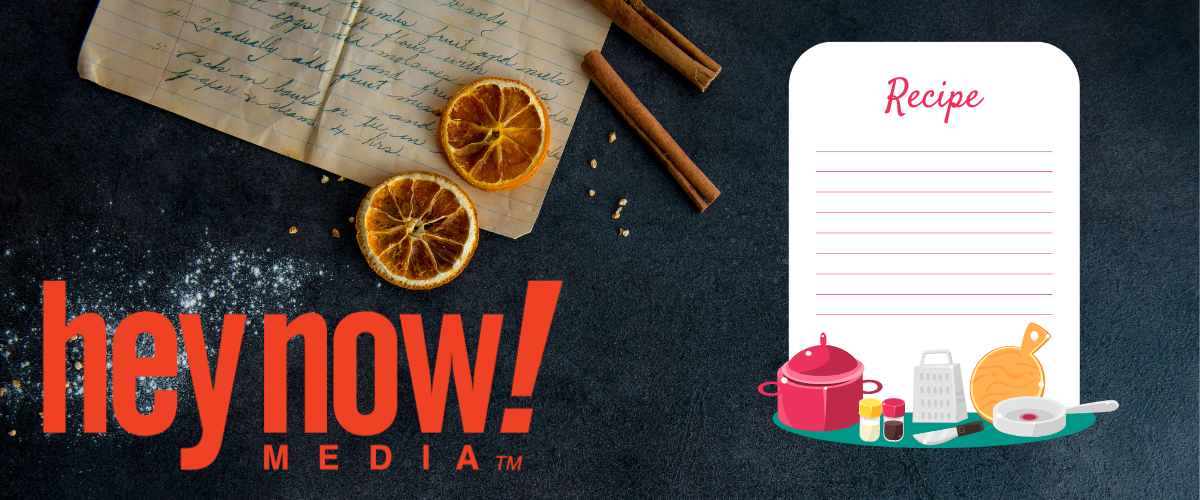 Gobble-gobble y'all! We've compiled a list of staff favorite holiday recipes for you. We have some real foodies on staff so enjoy, and let us know which ones are your favorites.
Momma Muskin's Cranberry Sauce
 
Anne Brower: Creative Director/Co-Owner
This year, we aren't able to be with my family for Thanksgiving so I am bringing some of my favorite traditions to Cleveland.  It would not be Thanksgiving without my mom's famous cranberry sauce. There isn't much of a recipe, but here goes:
Bag of cranberries, 1 or 2 oranges, water, sugar to taste. Cook down with water, covering bottom of pan. Use hand blender and also grate rind of orange and add sugar If needed.
Almond Flour Biscuits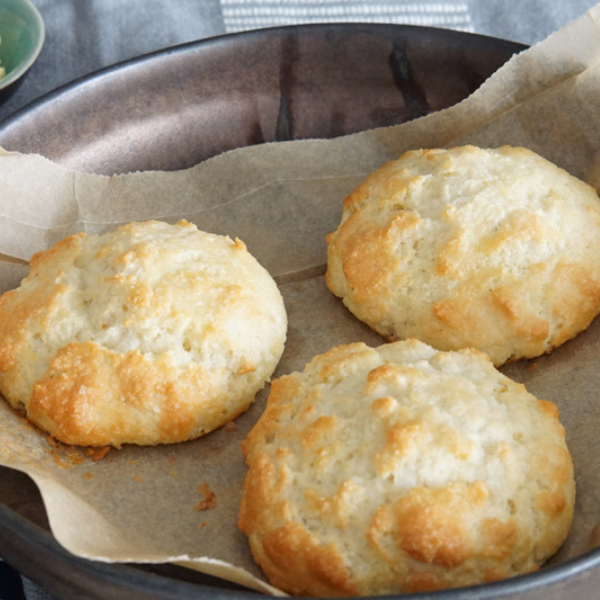 Matt Jaffe: Content Producer
These biscuits are amazing. They are soft, fluffy, and moist. You can really get creative with the recipe too! Add chocolate chips, blueberries, or drizzle some honey on them to make them more sweet than savory. Or douse them with gravy!!!
https://delightfullylowcarb.com/keto-almond-flour-biscuit-recipe/
Smoked Turkey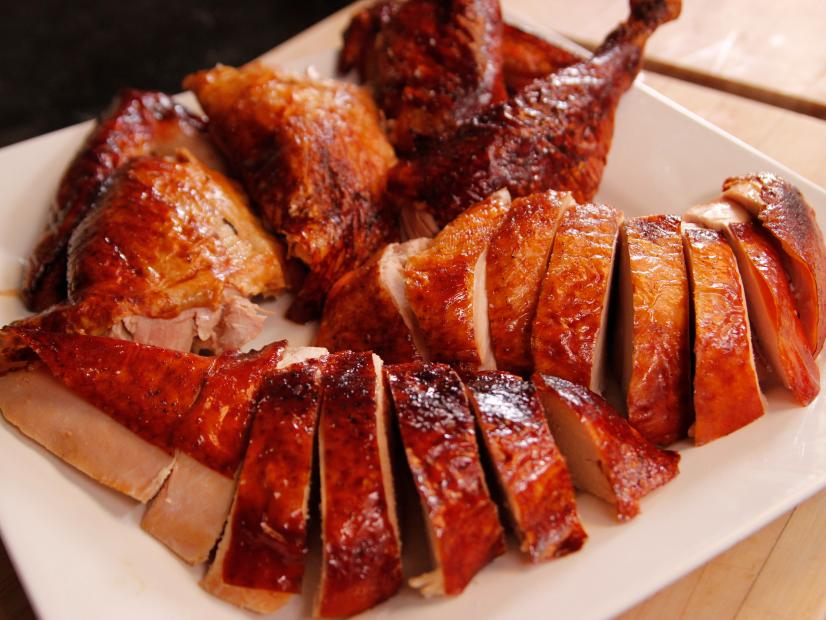 Matt Soble: Director of External Operations/Co-Owner
i got a smoker for my birthday this year and have been tasked for the first time with making the family turkey! I am going to try out Bobby Flay's recipe and hope for the best!
https://www.foodnetwork.com/recipes/bobby-flay/smoked-whole-turkey-3160642
Buttery Herb Stuffing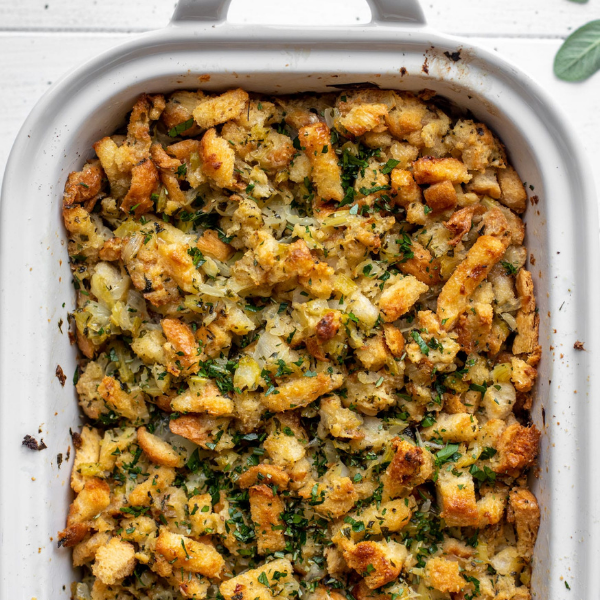 Tyler Cendroski: Paid Ads Manager
Can't wait to try this stuffing this year.  Stuffing has been my favorite Thanksgiving dish since I was a child and reminds me of all the good times I have spent with my family over the years.
https://www.howsweeteats.com/2020/11/best-stuffing-recipe/
Momma O'Malley's Mystery Cheesecake Pie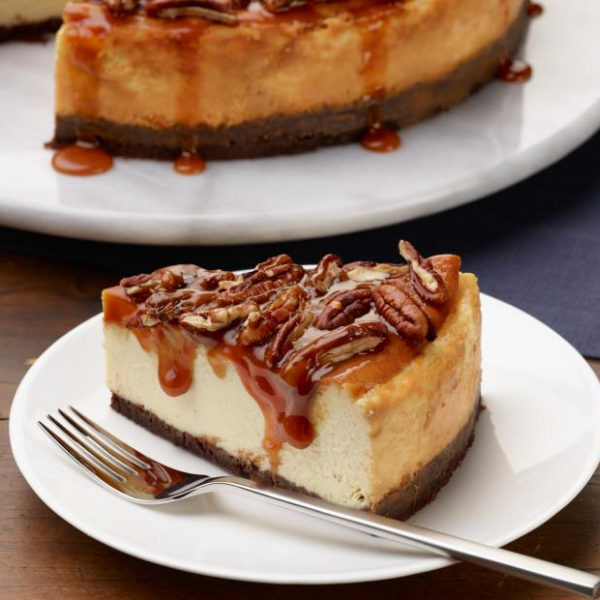 Chad O'Malley: Art Director
1 8oz Cream Cheese, Softened
1 Egg
1/3 Cup Sugar
1/2 Teaspoon Vanilla
1 Unbaked, 9″ Pie Crust
1 Cup Pecan Halves
2 Slightly Beaten Eggs
1/4 Cup Sugar
2/4 Cup Dark Corn Syrup
1/2 Teaspoon Vanilla
In a small bowl, mix cream cheese, 1 egg, 1/3 cup sugar and 1/2 teaspoon vanilla. Beat until light and fluffy. Spread on bottom of crust. Arrange pecans on whipped cream mix.
In a bowl, combine 2 eggs, 1/4 cup sugar, 2/3 cup corn syrup and vanilla. Mix well and pour over pecans.
Bake at 375º for 40-45 minutes.
Strawberry Pretzel Dessert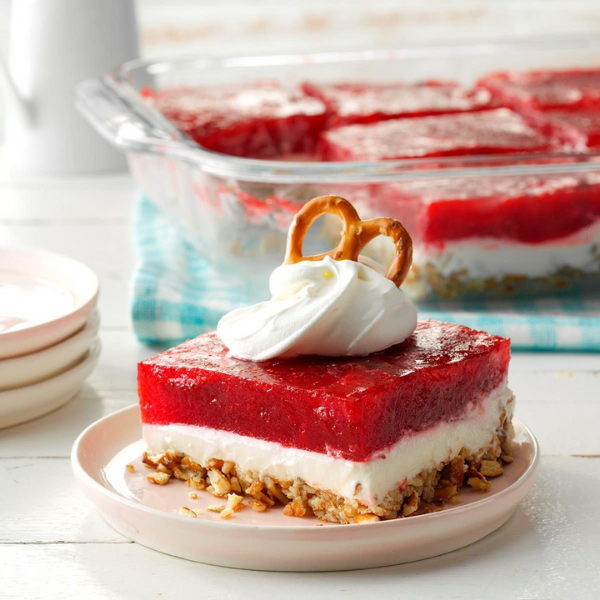 Emma Paul: Content Marketing Manager
My mom makes it every year but strictly because i like it no one else!
https://www.tasteofhome.com/recipes/strawberry-pretzel-dessert/
Basic Mashed Potatoes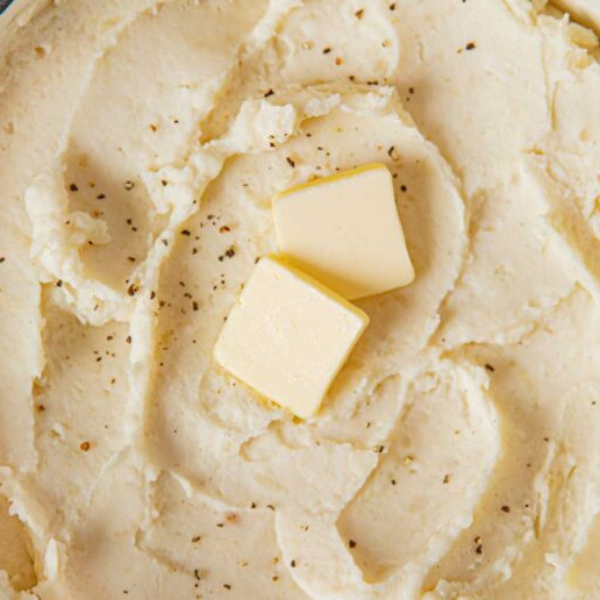 Callie Bumba: Graphic Designer
The worlds easiest side dish! Enjoy!
https://dinnerthendessert.com/easy-mashed-potatoes-10-add-in-ideas/
Holiday Wood Grilled Meat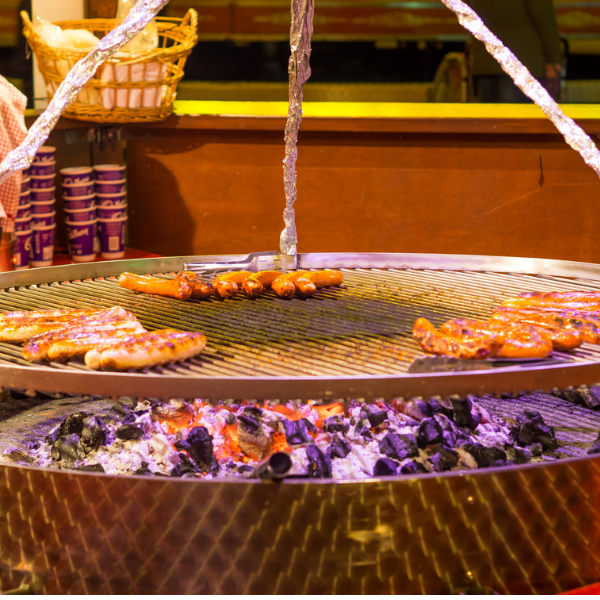 Matt Brower: Director of Internal Operations/Co-Owner
Get your favorite piece of meat.  It doesn't matter what and can be fish or vegan.  If you end up choosing tofu or something that easily falls apart on a grill, make sure to wrap it in foil before placing on grill when it comes time to cook.
Mix into a small dish → Paprika (smoked or regular), chili powder, cumin powder, garlic powder, a little ground cayenne pepper, salt, pepper, fresh,  and finely chopped thyme.
Coat the meat thoroughly and entirely with the spices and rub it in and then place aside to set a little.
Chop 1 onion into nice big rings and cover the bottom of a 9 x 13 casserole pan.
Cut up 1 big orange into big slices and also place along bottom to create one even layer/ foundation of orange and onion.
Fill the bottom layer of the pan with orange juice.
place the meat on top of the orange onion and cover with foil.
put in fridge overnight or for the day if you do this first thing in the morning.
*Pull the meat out of fridge 2-4 hours prior to eating.  Thicker, fattier red meats can cook longer, while chicken and fish will cook significantly quicker using this method.  Make sure to keep an eye on it.
To cook, set oven to 170 and put meat into oven.
Then, go outside and build a big wood fire. Keep feeding the fire and let it burn for an hour until the logs have a really nice red coal created underneath.  Once the wood has burned down and is red hot coals and the meat has slow cooked to get all the juices and the spices and everything interacting and flowing, you either prepare a wet log or find one and throw it  on the coals.aThen place the meat on a grill grate directly over the smoking log.  You can cover the meat with a pan to get more smokiness, or leave on the grate uncovered.
Now you crack open your favorite drink and wait… alone… by the fire… in peace and quiet… while the rest of your family is surrounded in pure chaos. Continue to watch and check often to make sure the meat is cooked but doesn't overcook or burn.
When the meat is just about done, add your favorite bbq sauce to the meat directly on the grill and let it stay on until you see the sugar in the bbq sauce start to caramelize.  Then it's time to eat!
Thanksgiving Salad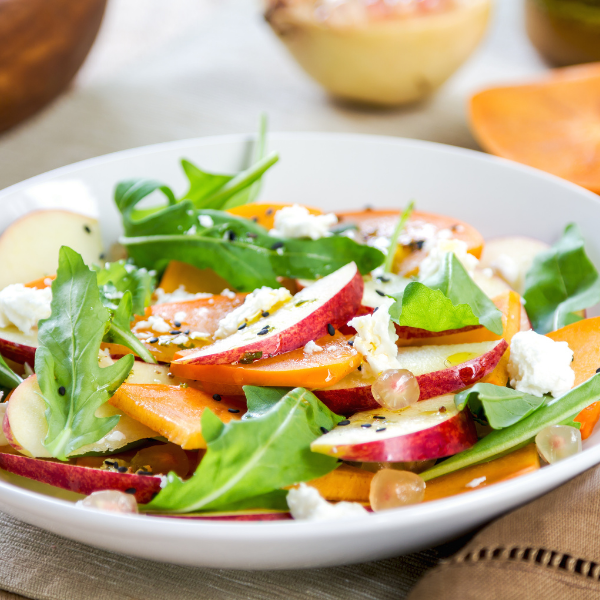 Emily Muskin: Account Director
Ingredients:
Romaine
Bulgarian Feta
Apples
Butternut Squash
Pepita Seeds
Lemon
Red Wine Vinegar
Olive Oil
Directions: Dice up romaine, feta, and Apples and put in a large bowl.  Clean and Dice up butternut squash, then saute in olive oil till cooked through.  Let sit until cooled down.  
Combine remaining dry ingredients in the bowl and toss everything together.  Dress with Lemon juice, red wine vinegar and olive oil and season with salt and pepper to taste.
---
Quality leads and sales can be in your future, all it takes is a quality website.