November was an exciting month for the Hey Now! team because we finally packed up and moved! We had long outgrown our two-room office in Beachwood after bringing on two new staff members full time and hosting a rotating, dazzling cast of interns and part-timers.
After extensive work, we found the perfect space in the Ariel International Center, just east of Downtown Cleveland. This office is huge (it takes up half a floor!) with space for us to grow, flex our creative muscles, and add some fun details. Our new address is:
Ariel International Center
1163 East 40th Street
Suite 210
Cleveland, Ohio 44114
We're still working on furnishings, but here's a sneak preview of our new space.
Campaign strategy planning meeting in our new group space.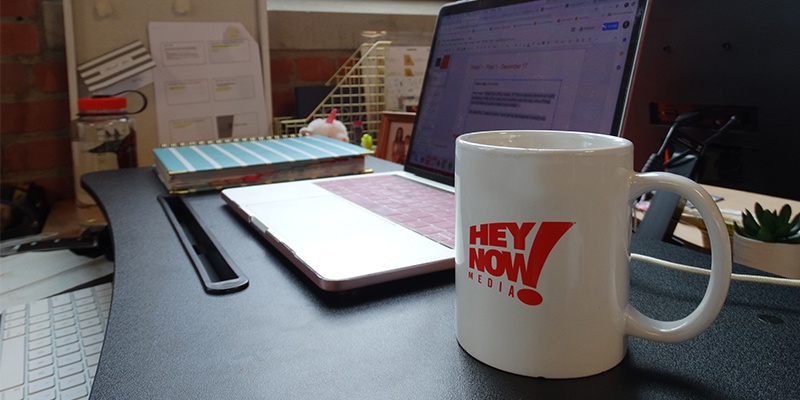 Individual working spaces can be found across the room.
The boys in the office are LOVING the new ping pong table. We couldn't fit that in the old office!
Our cute office space featuring our cute new menu board sign, the message of which changes every week.
Anne in her cozy new, well-lit corner.
Stop by and see our new office. We would love for you to come and visit! Looking for a meeting? Schedule one here.