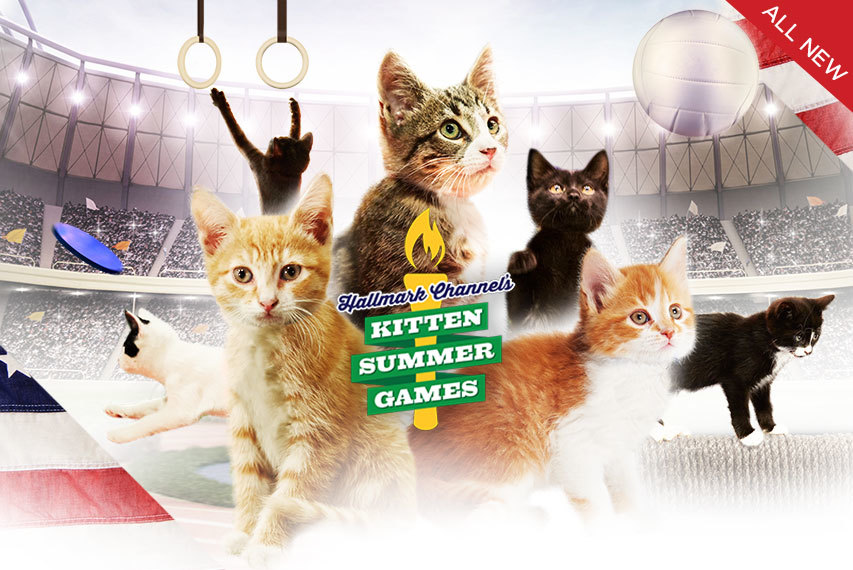 This article was supposed to take me exactly 20 minutes to write. A quick scan, a review, and boom – posted.
However, I spent 19 of those minutes openly sobbing on my laptop and I now only have 60 seconds to express to you how freakin' cute The Hallmark Channel's Kitten Summer Games are and why you should appreciate them.
This year, in honor of the 2016 Summer Olympics, The Hallmark Channel assembled a team of the greatest kitty cat-letes in the Northern and Southern United States to compete in tennis, boxing, track and field, and gymnastics.
The games aired last Friday, August 5, but if you missed the event, Hallmark Channel's website has video highlights, photos, and in-depth cat-lete profiles.
Because The Olympics are underway and it just so happens to be International Cat Day, today is the perfect day to drop everything and see what you missed.
Watch Felina Williams and John Macnmeow burn up the tennis court while Kristy Yama-Cat-Chi and Mary Lou Kitten take on the gymnastics floor. Here's a dramatic recap of Hissing Bolt blowing the the 100 meter kitten dash while his purr-sonal trainer looks on in dismay.
You can find more videos with this caliber of dramatics on The Kitten Summer Games site.
And the best part? At the end of the games, Hallmark and the North Shore Animal League America found all 90 kittens a forever home. Pass the tissues, I'm crying again.