One of my personal favorite parts of crafting a brand comes when the brand identity has been approved and we can set to work on touch points!
Each client is different, and through each branding project we create unique marketing pieces that can include (but are not limited to) business cards, sales folders, letterhead, envelopes, and brochures. We work with each client to make sure that they receive the marketing collateral that they need to move their brand and business forward.
I love touch points because they're the first tangible items we create that brings the brand identity to life and that we can hold in our hands.
The process that comes with bringing a brand from a design file to a freshly printed stack of stationery can be tricky. We often work with printers to make sure that each piece of stationery that we create is customized to enhance our design.
Here are a few elements we need to keep in mind when working with a printer to bring a touch point to life.
Die-cuts
In layman's terms, a die-cut is when you get something printed thats cut into a shape that's not just a standard square or rectangle. Die cutting is the general process of using a die to shear webs of low-strength materials, such as rubber, fiber, foil, cloth, paper, corrugated fiberboard, paperboard, plastics, pressure-sensitive adhesive tapes, foam and sheet metal.
(Example of one of our die-cut pieces: hmmm ask matt b about this)
Unique Paper
Paper can be Matte, Luxury Silk, Ultra Thick, Environmentally Friendly, Suede, Leather, etc. and these are only limited examples of the choices that we have when creating and printing pieces
Our business cards for 56 Kitchen were created on extra thick card stock. The coasters we created to enhance their brand were printed on ultra-thick cardboard-type paper cut into a circle.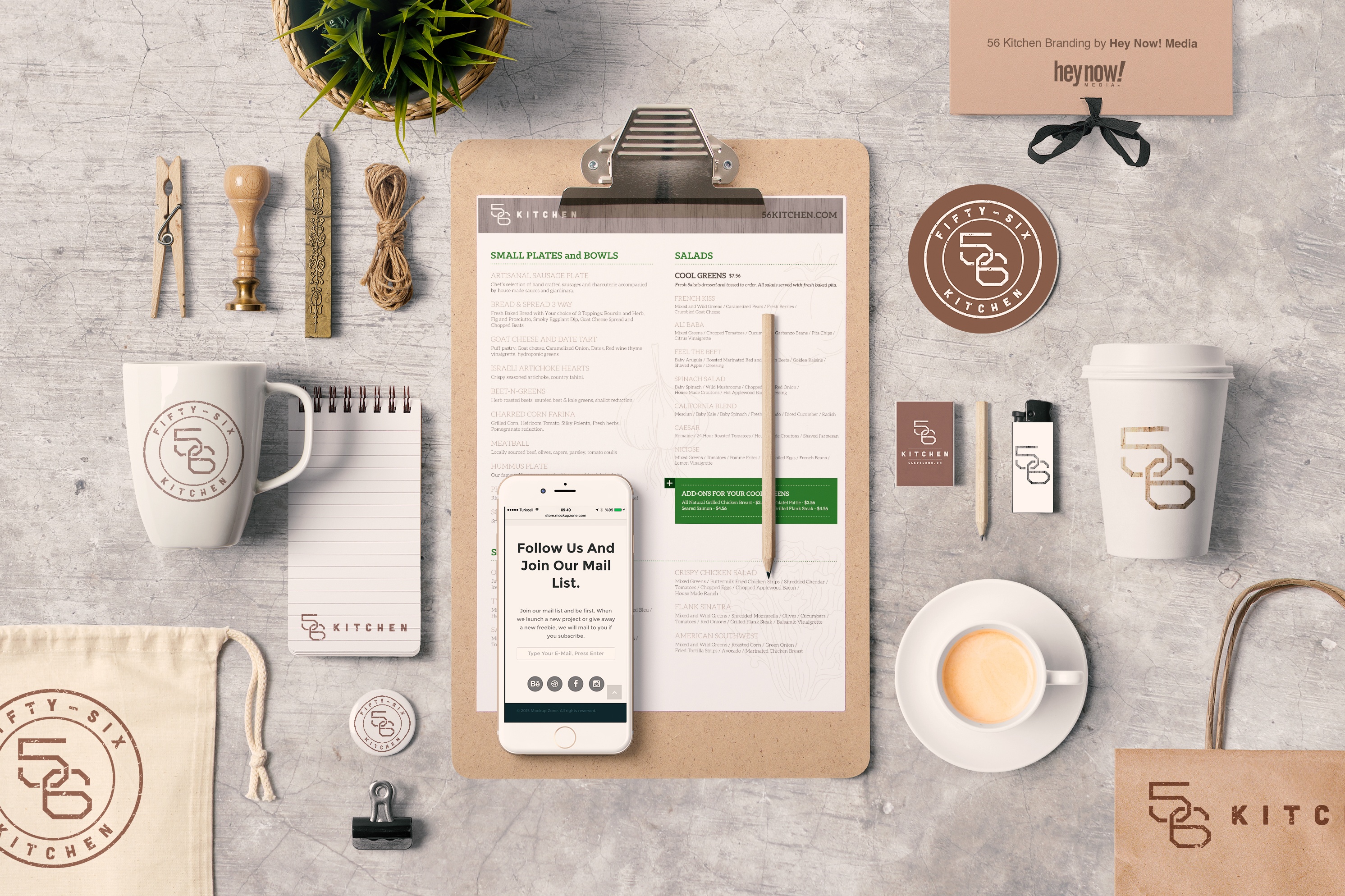 Color
Gold foil, silver foil, spot gloss, color fuse, oh my! Printers these days can bring virtually any color concept to life! Why go black and white when you could use an array of colors, like in our Brilliant Source branding?
Or a shiny foil accent like in our Key Tower branding?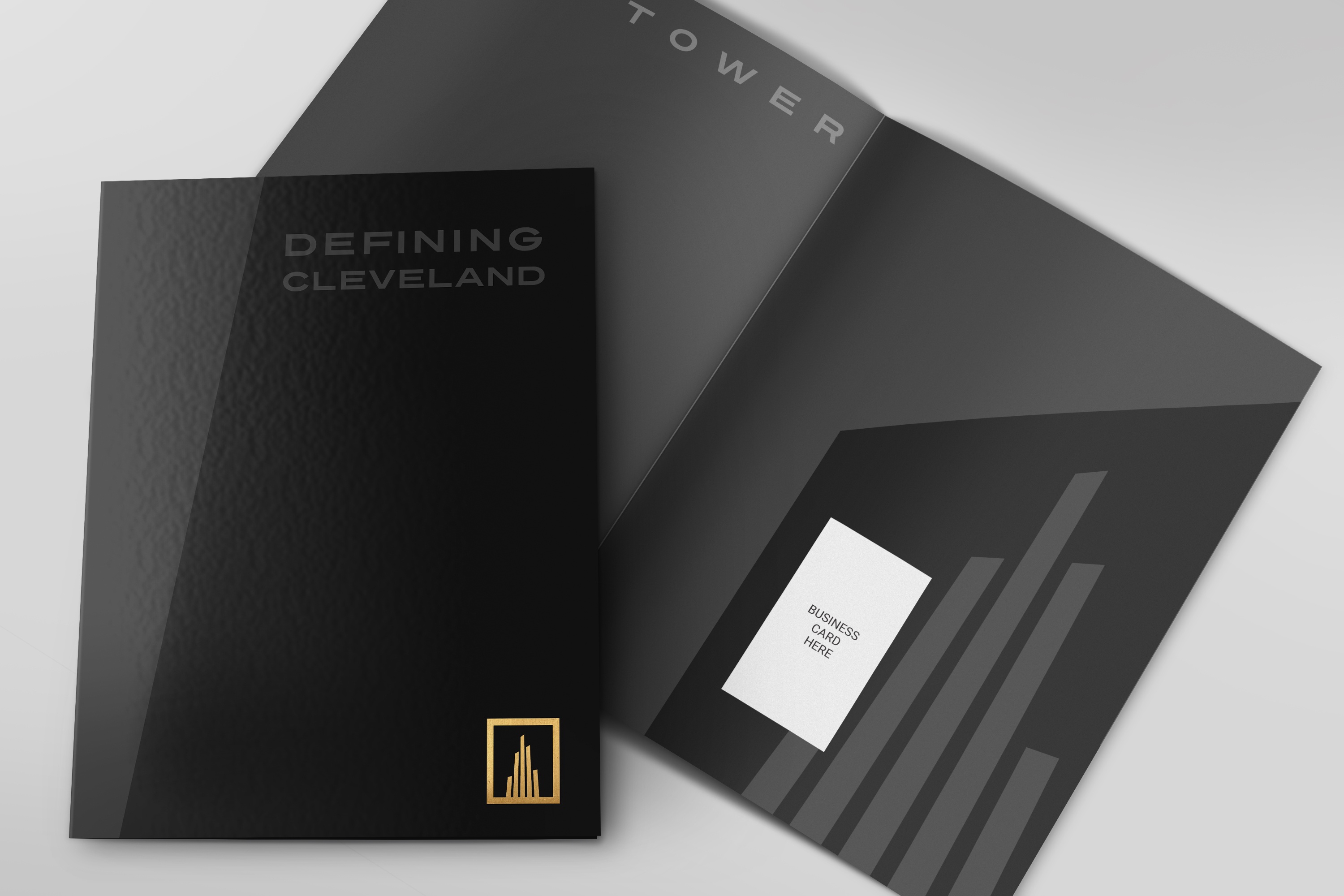 There are a ton of options for creating and printing your customized touch points. Each brand requires a different combination of these elements when creating touch points like stationery or business cards. Is the brand luxurious? Consider using gold foil. Is it a manufacturer? Print their stationery incorporating die-cuts of the material they manufacture!
We work with our clients every day to make sure that these options are exciting, rather than overwhelming. Creative and functional print pieces are one of the final steps for bringing your brand to life.
Learn more about the branding process and become a marketing rock star with the latest free offer from Hey Now! Media! Click below to download your free copy.
{{cta('ace73b58-274f-4416-bb2e-d0eda8416db3′,'justifycenter')}}