We all know building a marketing strategy for startups is an important part of any small business. But we also know it can be extremely difficult to conduct social media marketing for startups when you're building your digital presence from the ground up.
Check out our five social media tips for startups below, featuring helpful quotes from Likeable Media's Carrie Kerpen and Levo League's Caroline Ghosn.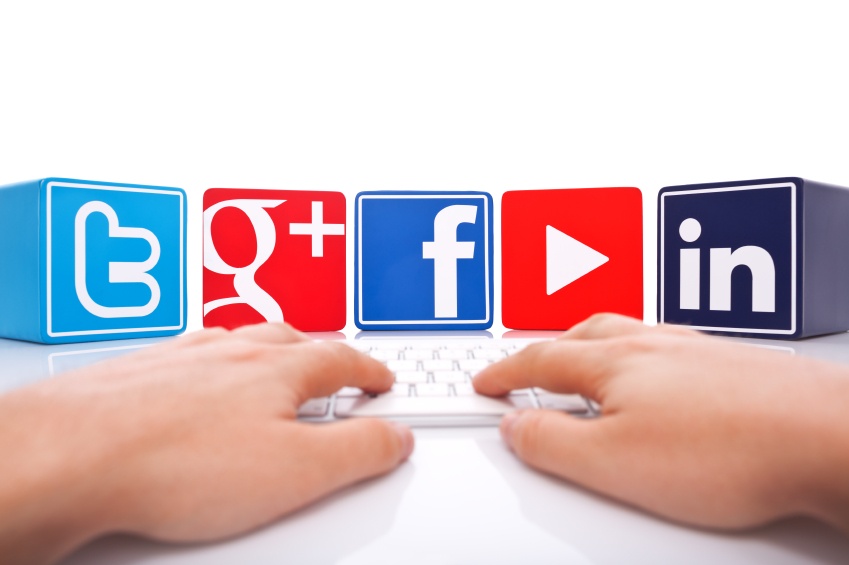 1) Tailor your strategies to the network.
A huge social media business mistake: using the same content strategy for all social networks. Remember, each social media platform is different and should be used differently.
In the words of Carrie Kerpen, president of CEO of brand communications firm LIkeable Media, "We have a unique, diverse social strategy. We connect with CMOs [chief marketing officers] and [other industry influencers] in the digital space through Twitter. There's no better access point. [To show] company culture, we use Facebook. We recruit through Snapchat. We're showing how we're innovators [by] being in every new network."
2) Ask your customers what they want.
Big data is easy and cheap with social media. It's easy to use analytics to determine which of your post topics do best, the best time to post content that gets engagement, and what your audience responds to.
Social media also gives you more authentic dialogue. It's a great chance to start a conversation between you and your customers. All it takes is a tweet asking your audience about their preferences. Twitter even has an anonymous poll option that's a great way to let your audience choose between multiple options.
As Caroline Ghosn, found and CEO of Gen Y women's online community Levo League said, "Social media is a way to quantify [what customers want]. We ask questions and solicit responses through social [channels], and launch full-fledged surveys and user focus groups. It's an easy, inexpensive ways for business owners to leverage [data] that's now become available to them."
3) Test your content.
Get comfortable with trial and error! Use the analytics we mentioned above to analyze your content performance after posting.
Analysis should be constant because what worked in the past may not work now. Your content strategy for social media will change constantly — not just because of various networks' algorithms, but because of changing consumer interests, too.
Carrie Kerpen said "The best way to use social media for feedback is to test your content. Look at what's getting liked and shared, and what's not. Try two different messages, to see what works best. Throw it out there, and be unafraid to play [with different strategies]."
4) Have a uniform brand voice – And a person who knows it well.
Your content should change after trial and error, but the brand voice should not. Keep it consistent.
In many cases, social media is your first line of communication that gives the audience a huge first impression of your brand. That means the person running your social should have a clear idea of the brand voice and values.
That's why you should never give your social media to an intern you just hired! Instead assign social media to a seasoned intern or a staff member who happens to have the time to take on the extra work. Select a person who is very involved with and committed to your brand, and truly knows how to integrated strategy with an articulated brand voice on every social network you use.
Remember, Caroline Ghosn said "[Social media] is not an afterthought. It's a central part of your voice, especially with millennials. Millennials expect authenticity and real-time feedback, and there's no better way [to give that] than through using the right social networks. Even gen X is increasingly more literate around social media and expect you to be more polished.
5) Know your brand values.
Just like your brand voice, your brand values should have both consistency and clarity. And essence is everything. Take the time to figure out what your brand stands for and who you want to be.
As Ghosn said, "You need to figure out who you are first, before you share it with someone else. [Think of] words to describe your business, imagery, etc. [Look at] other brands who have figured out what [you] want to be. Take that and learn from it."
In the same vein, Kerpen said that when you look at a profile, "you should know right away what a brand stands for and what it's all about. Coca-Cola stands for happiness. GE stands for innovation. Think about what you stand for and how to express that on different networks."
What are your social media marketing tips for startups? Let us know in the comments!
Want to learn more about marketing tips for startups? Click here!
Do you want to run a better, more strategic inbound campaign for your startup? Click below to download your free Inbound Marketing Campaign Checklist!
{{cta('c6fcb39b-bb59-44e5-90f9-70bdedc42ec1′,'justifycenter')}}