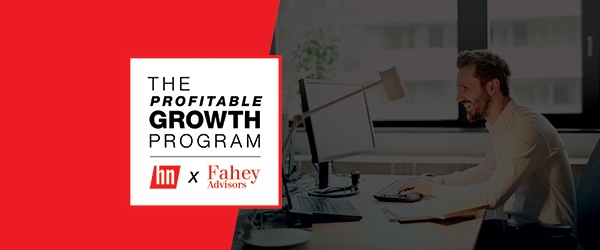 According to PwC's Global Innovation Survey 2013, "The most innovative manufacturing companies managed a 38% increase in revenues over the past three years. That's nearly four times the rate of growth of the least innovative companies in the sector."
Stop wading in the water and jump into digital! You can get incredible, actually, mind blowing, results with digital marketing in the manufacturing industry.
Here's a secret – a lot of people in your industry are hanging on to status quo for dear life. While technology and innovation pass them by, you can capitalize on competitors' fear of change.
Think I'm exaggerating? With a budget of just $8,500 per month (a total investment of $100,000 for one year), one of our manufacturing client's attributes $20.8 million in sales to our digital marketing efforts.
Where else do you get that kind of ROI?! While R&D, tradeshows, and other traditional ways to create growth are still vital, you can literally put your business on steroids for a very small entry fee.
Here are some helpful tips to get you going. But remember, after you read them, it's time to stop dipping your toes in the shallow end and jump in!
1. Clean up your lists.
Database cleanup helps you curate who your emails are going to, so you can target specific contacts that have a high likelihood of conversion. Make segmented lists based on the information you have about your contacts.
Additionally, keep in mind that having a monster list of people that aren't even real potential customers incurs extra database costs as most databases charge based on list size.
2. Audit your website
Before you unleash the digital marketing machine, review your website and check that it is optimized to provide leads for your business. To transform the site into a more effective sales tool, reorganize the content and work through the UX to ensure customers can find what they are looking for.
Consider implementing robust website tracking to learn who is visiting your site, where they are landing and converting, and build conversion paths to convert the traffic into leads and customers. And be sure to include space on your site for a blog!
3. Next up, create a marketing plan
You'll need to do industry research, create buyer personas, and identify strategies to maximize your marketing efforts. This plan must be agile but be sure to flesh it out as much as possible before you start. Then review your plan each month to let analytics help define and fine tune things further.
4. Drive traffic
Once the site is optimized, and the audience is identified, it's time to drive traffic. Social media campaigns, paid targeting and inbound marketing, are all great tactics to achieve an increase in traffic. Short-term, start by repurposing existing content and blogs to become lead capture tools using forms and conversion paths. (More info on that here)
While the repurposed content is running, craft a long-term strategy for lead generation. Think about how you're positioned and what opportunities you have be a thought leader in your industry. Involve your team and try to identify what problems potential clients are trying to solve online. Use this information to craft specific high-quality content for each buyer persona to answer the questions they are searching for.
Make sure to create content that speaks to people at each stage of the buyer's journey, to help convert from a visitor, to a lead, and to a customer, bringing them into the database along the way.
It's a ton of work, but the results are staggering. This is what it takes to for a declining company to turn around into a growth machine. Ready to grow for real?!
You can grow your B2B company strategically through a program that looks at your company holistically and searches for growth opportunities. See measurable results, guaranteed. Learn more about our Profitable Growth Program by clicking below.
{{cta('a1ddb7ee-776f-4657-8ae9-9f2e46b8ef29')}}